Harry Styles sets Scottish stadium record at Murrayfield
— 29/05/23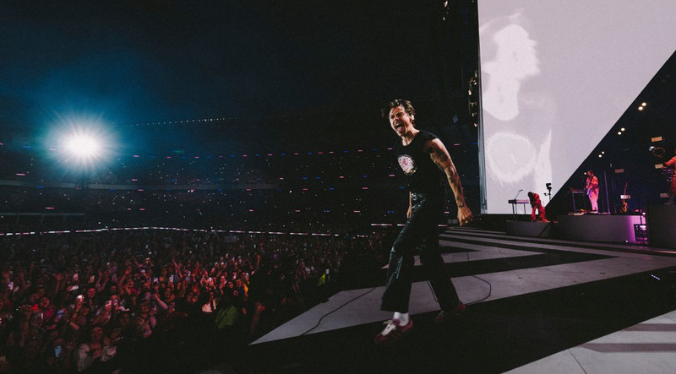 Harry Styles' concert in Edinburgh last weekend on Saturday 27th May 2023 is now the highest selling stadium concert ever to take place in Scotland with over 65,000 tickets sold.
With two sold out shows at BT Murrayfield last week and a sold out show in Glasgow last June, it is a phenomenal number of ticket sales for one artist in Scotland in just under a year.
Well done to the team at DF Concerts who brought these shows to life, the BT Murrayfield team, and to everyone involved in the tour.
Photo credit: Lloyd Wakefield